Profile

Free Account
Created on 2012-02-12 19:24:33 (#1502472), last updated 2012-02-12 (293 weeks ago)
829 comments received, 4,478 comments posted
69 Journal Entries, 1 Tag, 0 Memories, 15 Icons

About

Mini Bio
I am not one of those Welshmen with a chip. No fixations about the snotty English, or being a subject race, and all that. No point, is there, when the Welsh are so clearly superior?
~
Silver on the Tree
by Susan Cooper
--
Bran Davies has perfectly white skin and white hair; he often hides his tawny eyes under dark sunglasses.
Bran Davies, aged sixteen, has one of two personalities at any given time. Usually, he's a fairly odd boy, highly intelligent and slightly prickly to strangers. Bran has few friends, but those friends, including his sheepdog Lluchddu, are very close. Bran's father is a conservative Christian working on a small Welsh farm. Despite occasional moments of rebellion, Bran is usually obedient to Owen Davies' restrictions on behavior. Sundays are for churchgoing. Friends must be approved by Mr Davies. If girls come to Bran's house, they can sit in the kitchen or parlor, but the bedroom is off limits. Drinking, drugs and sex are right out.
Bran Davies has another father, though, and another personality. He is the biological son of Arthur Pendragon. In the last few months, Bran remembered his identity, and now, when he wishes, he can wrap it around himself. The Bran who knows that he is a prince is still odd, proud, intelligent. His prickly pride, however, becomes perfectly fitting, regal. This Bran has given up the High Magic that is one of his inheritances from his father, but he retains access to the Wild Magic of the earth, a magic that can be pleasant or unpleasant, gentle or brutal. Bran is not quite sure how to deal with this yet; he's working on it.
Bran loves both fathers and both lives. When, two years ago, the time came to make a choice between which father to live with, Bran turned down Arthur's ship Pridwen and a life in the Otherworld in order to stay in Wales at the farm with Owen Davies. Today's Bran remembers Arthur and is never quite sure whether he made the right choice.
[This is a roleplaying journal for
milliways_bar
. The player makes no money from this journal, and she does not own Bran Davies, although she rather wishes she did. Bran Davies is a character in Susan Cooper's
Dark Is Rising Sequence
. The player,
rymenhild
, may be reached at rymenhild at yahoo dot com.]
---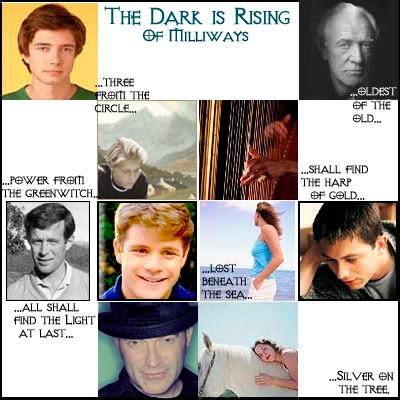 Connect
charles williams
,
dylan thomas
, eirias,
farming
,
harp
,
history
,
rs thomas
,
sheepdogs
,
the wild hunt
,
triads
,
wales

People
[View Entries]
ashen_key
,
badinlatin
,
bannion_sight
,
cywyllog
,
dead_hooker_2
,
dragon_twin
,
first_of_dana
,
jane_drew
,
mother_lost
,
nita_callahan
,
takiena_called
,
thisfatefulhour
,
veryvorkosigan
,
wolflord_andain
,
young_tmriddle

[livejournal.com]
a-poor-guardian
,
avonlea-girl
,
balletrat
,
barsoflight
,
blue-ajah
,
coming-west
,
dictator-duck
,
gwion-bach
,
inthetapestry
,
lord-of-dreams
,
mad-or-poet
,
maydaybrat
,
merriman-lyon
,
most-generous
,
muchabstracted
,
owendavies
,
pathunprepared
,
pendragon-son
,
pwyll-twiceborn
,
rymenhild
,
sign-seeker
,
sixth-son
,
still-golden
,
the-paper-nun
,
theravenboy
,
witchy-rebel
balletrat
,
bringmethatnpc
,
called_lioness
,
inthetapestry
,
merrimanlyon
,
muchabstracted
,
noteful
,
of_the_island
,
path_unprepared
,
pwyll_twiceborn
,
street_sparrow

Communities
[View entries]

Feeds
[View Entries]

Subscriptions (0)

Linking
To link to this user, copy this code:
On Dreamwidth:
Elsewhere: